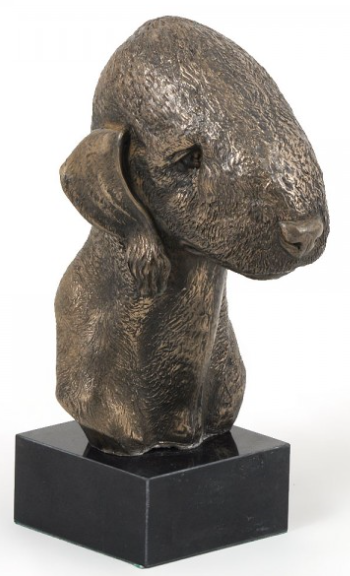 Bedlington Terrier Statue on a Marble Base
Stunning Bedlington Terrier Statue. The Most Amazing Face!!!
Lovely Expression.
This Beautiful Bedlington Terrier Bust is manufactured in Europe, and is a Limited Edition. The Cold Cast Bronze is free standing and is poised on a Marble Base.
The Statue is Numbered and Signed and comes with Certificate of Authenticity.
Measures 18.5cm High 13.0cm Wide 16.0cm Deep Weighs Approx 2.2Kg