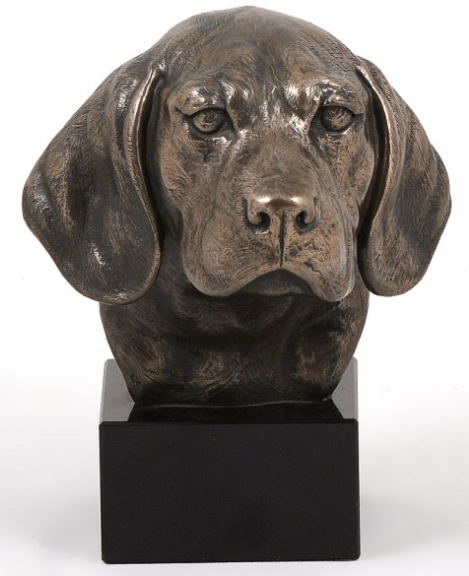 Beagle Staue Marbel Base
Stunning Beagle Statue. The Most Amazing Face!!!
Lovely Expression.
This Beautifully Detailed Beagle Bust is manufactured in Europe, and is a Limited Edition. The Cold Cast Bronze is free standing and is poised on a Marble Base.
The Statue is Numbered and Signed and comes with Certificate of Authenticity.
Measures 19.0m High x 14.0cm Wide x13.5cm deep.
Weighs Approx 2.1kg